Projecting Adama Sanogo's Fit at the College Level in 2020
Film Analysis
At this stage of his career, Sanogo is mostly a rebounding big man with a strong motor. Sanogo does a great job fighting for position for rebounds, especially on the offensive end. In the clip below against IMG Academy, he reads the play, attacks his man to get inside rebounding position, gets the rebound and collects himself enough to get the putback to fall.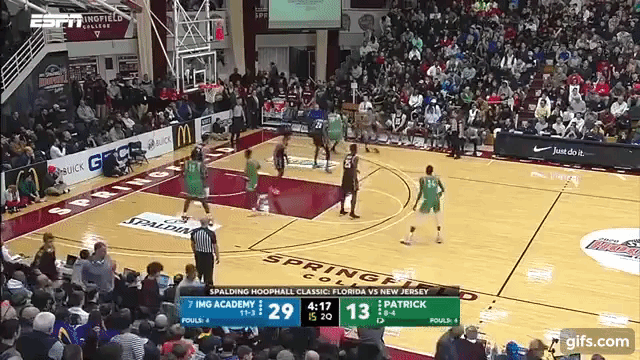 However, Sanogo is also incredibly fluid for his size, and has some semblance of a face-up game. You can see below how he attacks Rutgers-bound Cliff Omoruyi off the bounce and utilizes a spin move to get the off-handed hook shot to fall.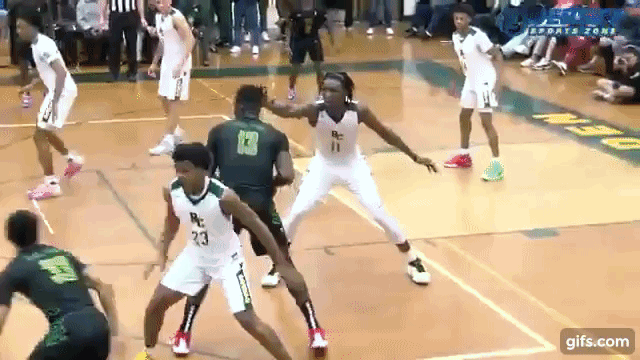 Here, he flashes a shot fake from the baseline to blow by IMG Academy's 3-star big man Lynn Kidd and get the and-1 at the basket.
Defensively, Sanogo uses his fluidity and size well, and knows how to keep his body in the paint as best as possible. He does a good job of contesting shots inside and staying in rebounding position. Watch here how Sanogo feigns help originally on the strong side, being able to close out to his man in the corner if needed. When the Huntington Prep player puts his head down and attacks the basket, Sanogo is able to stay with him and affect his shot. This is perfect defense.
Now, Sanogo isn't a perfect prospect. He isn't always as alert as he should be defensively, and can be prone to over-help in search of highlight reel blocks. Also, Sanogo isn't much of a shooter at this stage of his game, as he seldom settles for outside shots. These can both often be said for a lot of young big men, so I imagine they will mostly be alleviated at the next level.
Overall, Sanogo possesses all of the tools you would look for in a Power 5 big man. He can defend at the rim with his size and strength, is athletic enough to play in all pick and roll coverages, and can score off face-ups, post-ups, and offensive rebounds with either hand. He can improve his shooting touch and defensive IQ, but it is still easy to see what makes Sanogo a top 50 prospect in the country. With that being said, let's see what schools Sanogo projects to make the biggest impact at.
Projecting Fit
Adama Sanogo is down to UConn, Nebraska, Maryland, Memphis, Pitt, Illinois, Oklahoma State, Auburn, Louisville and Seton Hall, according to Andrew Slater. Based on roster outlook and coaching styles, let's break down where Sanogo can thrive if he does choose to reclassify into 2020.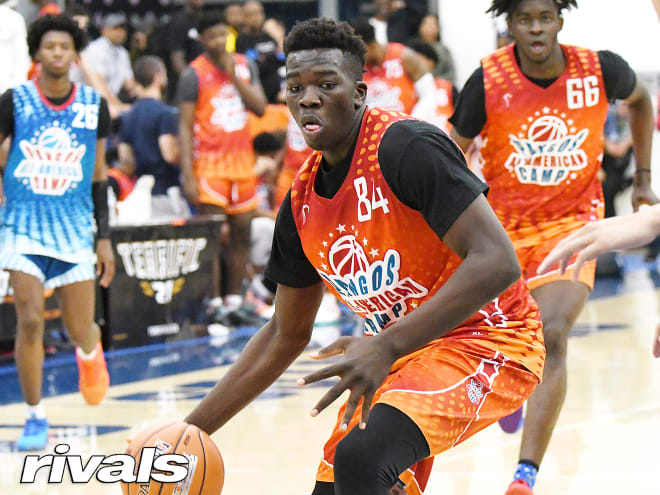 At UCONN, Sanogo would be playing for NJ high school legend Danny Hurley as the Huskies transition to their first year of Big East play. UCONN ended the season strongly in Hurley's second year at the helm, as they posted a winning record overall and in conference. On the court, Sanogo would compete for playing time with seniors Josh Carlton and Isaiah Whaley in an up-tempo system. The injury to Akok Akok, the highly-recruited 6'9 freshman who was one of the top shot blockers in the country before tearing his Achilles, might give Sanogo an opportunity to play early on.
Nebraska is an interesting opportunity for Sanogo. Assistant coach Matt Abdelmassih is a well-known recruiter in the Northeast, and the pair have seemingly developed a strong relationship. As their basketball roster continues to finalize, the Huskers could offer Sanogo's best chance of playing right away. 6'8 Kevin Cross and 6'9 Yvan Ouedraogo were two freshmen bigs who contributed from day 1 for Coach Hoiberg, but both are not true interior players. Sanogo could be the strong rebounder and defensive presence the Huskers desperately need.
Maryland is in desperate need of a big man with the loss of Jalen Smith. Chol Marial and Joshua Tomaic are returning for Coach Turgeon, but neither inspired much confidence in the backup center role. Turgeon is considering all targets between graduate transfers and late 2020 recruits like 6'10 center Dylan Cardwell, but nothing has materialized yet. Sanogo could slot right in as a solid contributor for the Terrapins, and might even be able to start from day 1.
At the University of Memphis, there is a major question mark surrounding Precious Achiuwa. The AAC Player of the Year is expected to enter the NBA Draft and become a lottery pick, but has not entered his name yet. Assuming the losses of Achiuwa and senior Isaiah Maurice, Sanogo would be thrown into the fire against Malcolm Dandridge, Lance Thomas, and Florida transfer Isaiah Stokes. Memphis presents Sanogo's worst chance at immediate playing time, but coach Penny Hardaway and the Memphis staff have shown an ability to recruit top level talent; they can never be ruled out.
Jeff Capel is another great recruiter at Pittsburgh, and the roster outlook is equally murky. Pittsburgh is bringing on 3 freshmen forward/centers in their 2020 class already: 4-star 6'9 power forward John Hugley, 6'10 center Max Amadasun, and 6'8 forward Noah Collier. If we throw 6'9 returnee Terrell Brown into the mix, I can't imagine Sanogo seeing Jeff Capel's squad as his best fit.
Projecting Sanogo's fit at Illinois is dependent upon the status of star freshman big Kofi Cockburn. Cockburn has declared for the draft but did not mention if he wanted to hire an agent or not, so his status is up in the air. Assuming Cockburn leaves, Illinois' best big is former Patrick School big man Giorgi Bezhanishvili. Alongside Giorgi is projected to be 3-star freshman Coleman Hawkins and deep reserve Benjamin Bosmans-Verdonk and Jermaine Hamlin. Sanogo could pair nicely with Giorgi, giving Illinois an inside-outside combo at the 4 and 5 and keeping Illinois humming even without Cockburn. If he returns, however, I do not see many minutes available for Sanogo.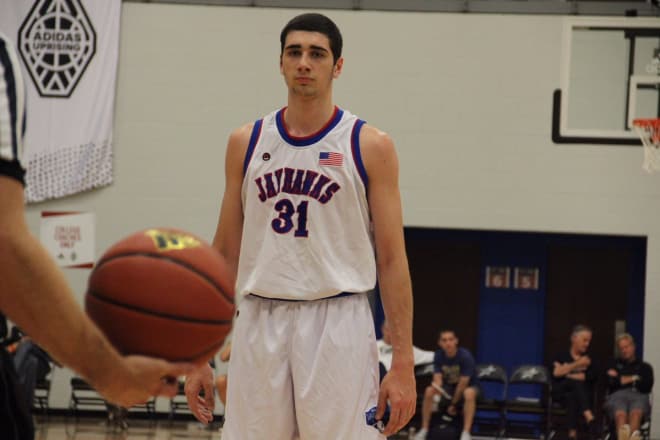 Mike Boynton and Oklahoma State could definitely use a high impact player like Sanogo to pair with Cade Cunningham, the best incoming freshman in the country. OSU is projected to return 6'10 sophomore center Yor Anei and 6'9 freshman big Kalib Boone to their team, along with adding 6'9 forward Montreal Pena. Sanogo would definitely compete with that group right away. Another thing to consider is coach Boynton's use of the spread offense, which typically utilizes 1 big and 4 perimeter players. This could mean there is less available playing time for Sanogo.
Auburn always seems to be a player in major recruiting battles, recently making Cliff Omoruyi's top 3 schools. Bruce Pearl's team is always ultra athletic and ultra competitive, so Sanogo would fit in nicely. Looking specifically at the roster, Auburn graduates notable seniors Austin Wiley and Anfernee McLemore, so there is a lot of playing time available in the frontcourt. However, as of this writing, Auburn just landed 4-star forward JT Thor for the class of 2020, making his fit less clear in the short-term.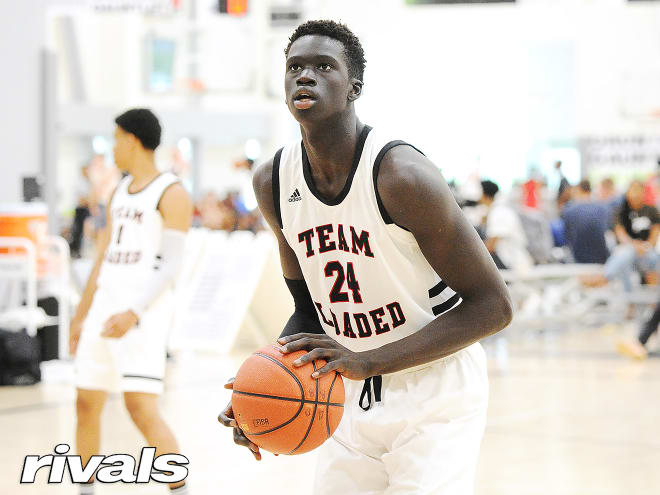 Chris Mack has not missed a beat at Louisville despite have to take over for the legend of Rick Pitino. Louisville was a very senior-heavy team in 2019-2020, so there is a lot of potential for playing time for Sanogo. Malik Williams will be a senior, and will most likely start at center for Mack after coming off the bench last year. Redshirt freshman Jae'lyn Withers, incoming freshman JJ Traynor, and sophomore Aidan Igiehon all should factor into the equation for next season. Because of the depth already among the big men, there isn't a clear path to playing time for Sanogo. However, Louisville has shown a penchant for developing talent, and it's easy to see Sanogo following suit.
Finally, Seton Hall is the only New Jersey school still in the mix for Sanogo. Under Coach Kevin Willard, the Pirates have done a great job of utilizing big interior presences to anchor the middle defensively, like graduating senior Romaro Gill and rising junior Ike Obiagu. While Sanogo doesn't posess the sheer size that those two do, he is in the same mold as a rim protector/rim runner. It is easy to imagine a pairing between senior Sandro Mamukelashvili and Sanogo, as their games complement one another nicely. Throwing new grad transfer Bryce Aiken into the fold, it is very easy to imagine Sanogo choosing to stay home.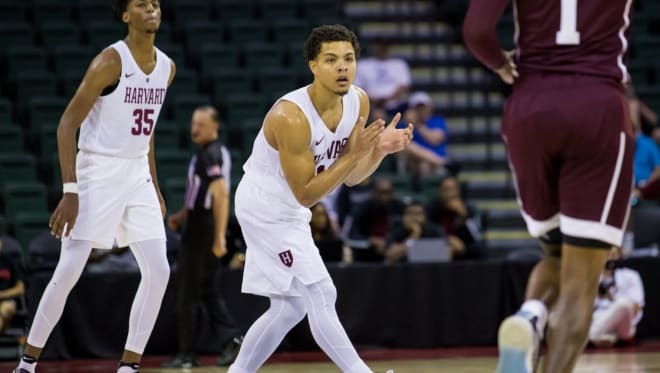 Overall
Sanogo is a very talented player, and his decision on whether or not to reclassify into the Class of 2020 drastically affects his fit at the collegiate level. If Sanogo decides to bring his 6'10 frame and fluid skillset to a college campus this upcoming season, plenty of teams would be able to offer him immediate playing time. Based solely on fit, I think Sanogo projects favorably at Nebraska, Maryland, and Seton Hall.