NJ pair sign with Seton Hall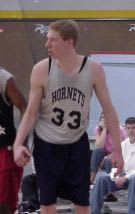 New Jersey high school basketball standouts Grant Billmeier and Jamar Nutter have signed letters of intent to attend Seton Hall University in the fall of 2003, it was announced today by Pirates' head coach Louis Orr. Both players made their commitments during the early signing period which began on November 13. "Grant and Jamar both come from excellent high school programs and we're happy to keep them in New Jersey. Having learned from coaches Kevin Boyle and Bob Farrell, they are both well-schooled and well-coached players who know what it takes to win," said Orr, now in his second season with the Pirates.
Billmeier, a 6-11 center from St. Patrick's High School, averaged 10 points, 11 rebounds and two blocked shots per game last season. From Pennington, NJ, he attended the Pennington School as a freshman before transferring to St. Patrick's, which has compiled a 40-16 record in the past two years. Billmeier has been invited to the Nike Invitational Camp for the past three years, while he participated in the USA Basketball Youth Development Festival in 2001. "We're extremely pleased to have a person and player such as the quality of Grant Billmeier join our program. Not only does he have good size and talent, but he's got a great work ethic. He brings strong character and leadership qualities to our program. Grant fills our need for more size, and he is physical and tough. The guy's a winner and has a work ethic second to none. Grant is an excellent post defender, passer and rebounder. He can face up and shoot the '3', as well as score from the post. He's a very skilled big man," said Orr.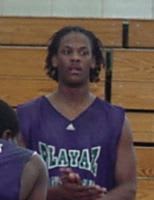 NETS TICKET SPECIAL
NJ Hoops is proud, excited and honored to have NJ's team the NJ Nets on board as an advertiser. Excellent tickets are available for most upcoming games at very affordable prices. Just click on the link on the NJ Nets banner ad above to purchase tickets.
To further promote the Nets fantastic ticket plans we are giving away a pair of tickets to a Nets game in November, December and January A pair of tickets will be given away each month to both a NJHoops.com premium subscriber and a NJ Hoops Newsletter subscriber.
Don't miss out - Subscribe today. Don't miss out on any of the thrilling action at the Meadowlands - Purchase tickets today!