{{ timeAgo('2023-01-25 13:29:12 -0600') }}
basketball
Edit
Morris County Tournament Seeds/Schedule/Results 2023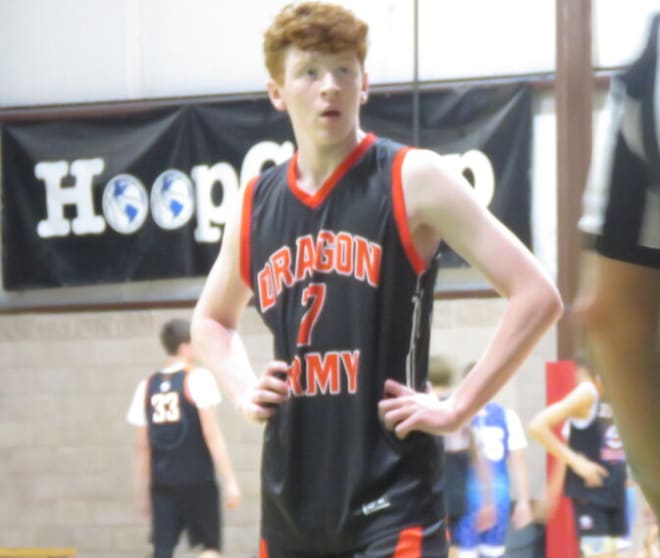 The top seven seeds receive byes into the first round.
THE PRE-TOURNAMENT SKINNY
Morris Catholic over Delbarton
NJ HOOPS PRE-TOURNAMENT PICK
West Morris over Delbarton
PRELIMINARY ROUND
by January 28, 2022
16th seeded Parsippany Hills beat 17th seeded Montville 85-57. 5 foot 10 Jr. Julio Tatis totaled 19.
9th seeded Madison ousted 24th seeded Whippany Park 65-46. Jr. Jackson Maloney scored 22.
8th seeded Morris Knolls shut down 25th seeded Morristown Beard 56-23. 6 foot 1 Sr. Mike Rustad tallied 12.
12th seeded Randolph beat 21st seeded Butler 55-29. 5 foot 11 Jr. Ryan Kress contributed 19.
13th seeded Hanover Park got past 20th seeded Mountain Lakes 62-43. 6 foot Jr. Alex Reyes scored 19
14th seeded Roxbury ousted 19th seeded Mount Olive 63-56. Jr. Jake Morgan netted 15.
11th seeded Morristown downed 22n seeded Dover 72-21. Sr. Finn Rodgers netted 14.
10th seeded Morris Hills ousted 23rd seeded Parsippany 55-40. 6 foot 5 Sr. Andrew Piombino scored 24.
7th seeded Morris Catholic shut down 26th seeded Morris Tech 72-33. 5 foot 8 So. Cristian Nicholson notched 20.
Kinnelon beat Boonton 57-53. Jr. Nick Canariato scored 26.
1ST ROUND
By February 2
top seeded West Morris beat Par Hills 63-52. Jack Leonard and Eli Stoute had 14.
Madison ousted Morris Knolls 63-52. So. Evan Colao scored 18
5th seeded Mendham trimmed Randolph 37-35. 6 foot 6 Sr. Mike Ewing tallied 9.
4th seeded Pequannock outscored Hanover Park 87-71. 6 foot 1 Jr. Karson Culuko went for 31.
3rd seeded Chatham ousted Roxbury 74-48. Ryan Leskauskas scored 23.
6th seeded Jefferson eliminated Morristown 66-62. 6 foot 2 Sr. Jason Eisele registered 20.
Morris Hills upset Morris Catholic 64-51. 6 foot 5 Sr. Andrew Piombino tallied 24.
Kinnelon at 2nd seeded Delbarton clipped Kinnelon 77-28. Michael Van Raaphorst scored 13.
QUARTERFINALS
Saturday February 4 at Randolph HS
SEMIFINALS
Saturday February 11 at Morris CC
THE CHAMPIONSHIP
Saturday February 18 at Morris CC
LAST YEAR
Delbarton downed Pequannock 62-57. 6 foot 2 Sr. Skyler Venezia scored 18.
Morris County Tournament Wrap/all Tournament 2022
NJ Hoops provides blanket coverage of NJ basketball all year long for the past 28 years and publishes the NJ Hoops Recruiting Report is read by over 200 college coaches